And for the appetizer, I prepared something more interesting for you. Augvape has replenished its product range with a new tank, and even which one. Surely you remember Intake RTA – a single-spiral tank that has found numerous fans and has become a worthy representative of the single-spiral non-spill segment. So the developers, together with the ideological mastermind of the Mike Vapes series , decided on a new release. Moreover, now the intake has become double-stranded. 
Augvape Intake Dual RTA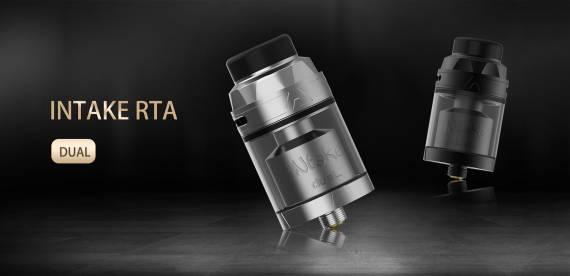 Case material: stainless steel 
Atomizer type: RTA 
Capacity: 4.2 / 5.8ml 
Diameter: 26mm 
Height: 46.4mm with drip type 
Connector: 510, pin is gold-plated 
Weight:unknown 
Color: see photo below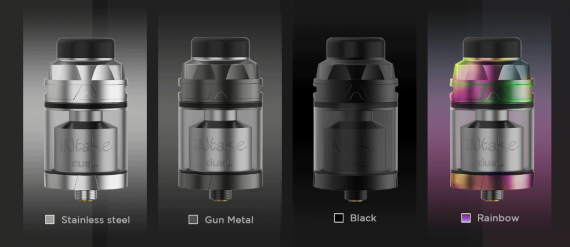 Options
– Intake Dual RTA 
– pre-wired spirals 2pcs 
– cotton 
– Allen key 
– spare origins 
– spare screws 
– spare glass 
– coil trimming tool 
– user manual 



Our guest's exterior is completely recognizable – it's absolutely the same tank as and his ancestor. The same "risks" on the lid, the familiar blowing adjustment ring with embossed engraving. Unless it seems that the base has become a little thicker, which naturally cannot but rejoice. By the way, the diameter also increased.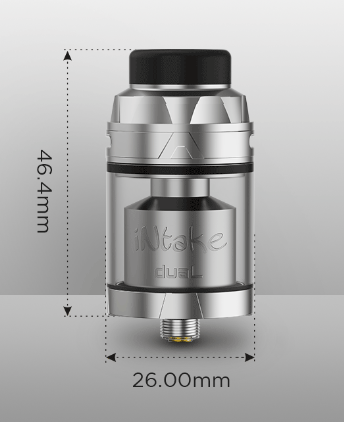 The drip type is probably 810 landing, it is quite high, while the first version had a pre-installed instance much lower. The lid is uncorked with a half-turn, under it of a size-sized filling holes. 
Under the cover is a traditional tightening ring with a swivel ring. As you rightly guessed, the continuity of generations is preserved – we again have a shed.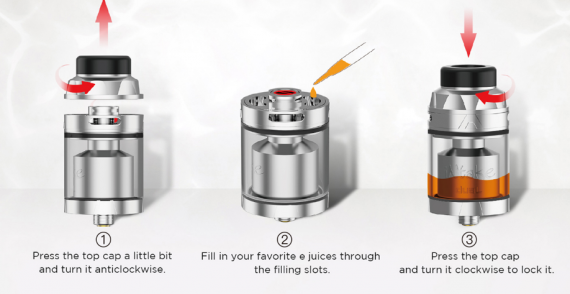 The capacity is average, but the complete bubble will increase almost one and a half times.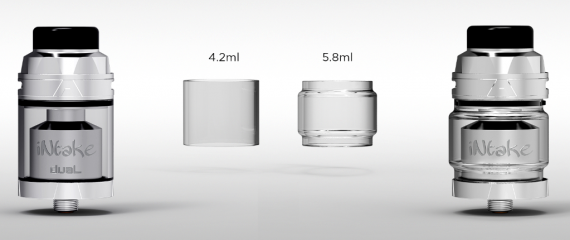 The deck was not really shown to us, but even by such renderings it definitely reminds something)))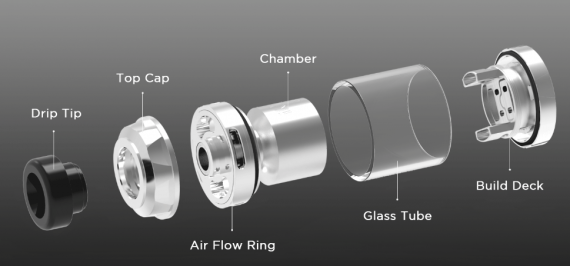 It is non-structural, designed for two spirals, the fixation of the latter is correct. The holes in the racks are responsible for lateral airflow – that's what they would like to study first of all. Well, apparently not fate. Probably there will be perforation.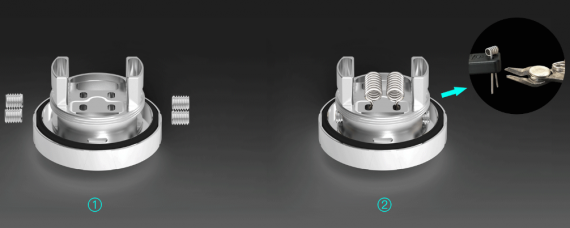 There is plenty of room left for cotton; limiters are available. However, the cuts in the wells seem small for two spirals. 
The pin is gilded and protrudes enough. 
The price is $32.99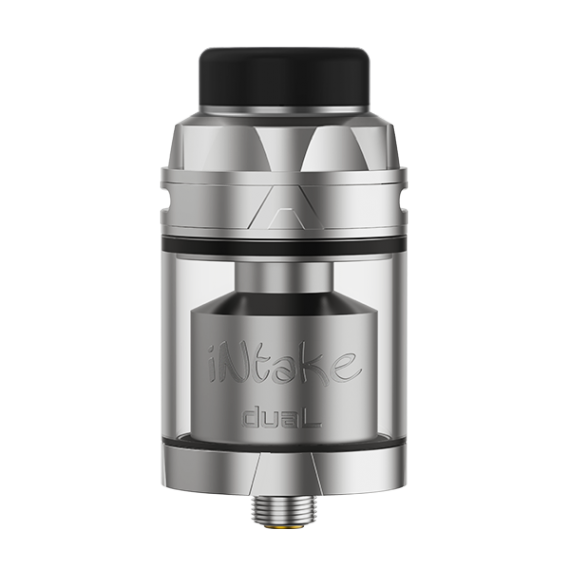 Click Here Ave40  For Vape Wholesale Cooperation.
Hot Sale Recommendation:
Smok RPM40 Vape Pod System Kit
Vape Wholesale & buy Electronic Cigarettes online in Bulk. 2m*1i9y0a7j*
Quality Vape Products, Trusted Vape Wholesale Supply by VapeShops Owners.
WHOLESALE INQUIRY: https://www.ave40.com/wholesale-service.html
Starter-Kits:https://www.ave40.com/starter-kits/disposable-pod-system-kits