In general, Augvape harnesses the wrong word for a long time. We began to feed us with "tales" about this novelty in early December, and there is still no information on the official website.
Without further ado, I present Augvape "VTEC" V200 to you .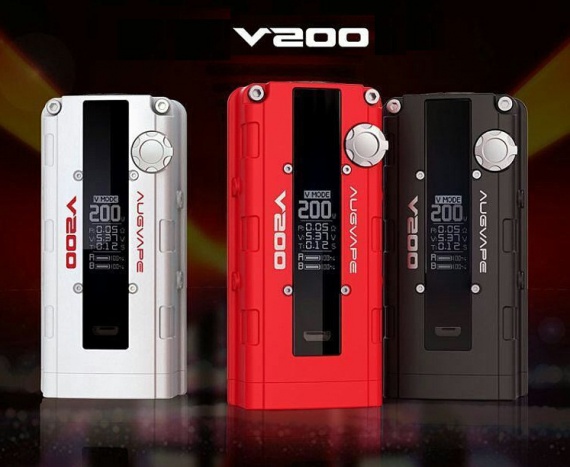 Dimensions: 87.5 x 45 x 29.2mm
Weight: 165g Case
material: zinc alloy
Power supply: 2 * 18650
Chipset: Unknown
Output power: 5 – 200W
Operating mode: POWER, TC (NI200, SS, TI), TCR, BYPASS
Temperature range: 200 – 600/100 ℃ – 315 ℃
Supported resistance: 0.05 – 3.0Ω
Protection:from low / high resistance, from overheating, from short circuit, from incorrect polarity, from overcharging / overdischarge
Connector type: steel 510, pin gold-plated, spring-loaded
Screen / diagonal: yes
Micro-USB port / charging: yes, charging current 0.8A
Color : red, black, white, blue (probably will be)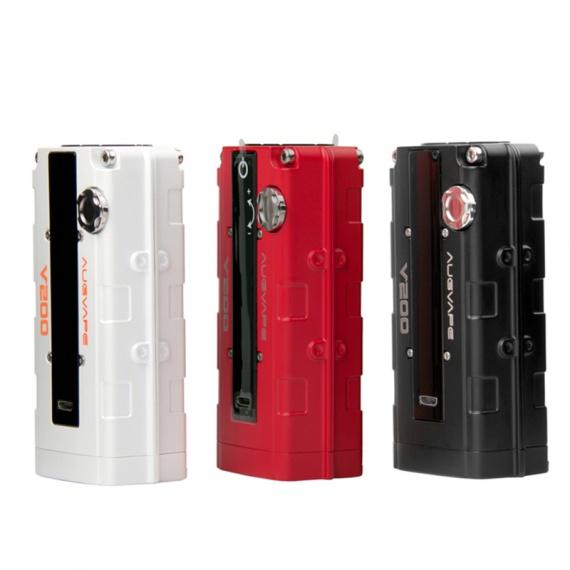 Equipment
– VTEC 200W mod
– USB cable
– user manual
– warranty card
As you probably already understood, the designers were inspired by the legendary VTEC engine, which was completed, and maybe even now Honda cars.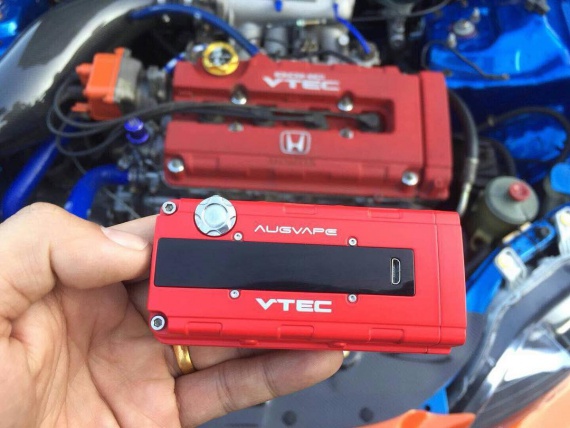 I must say that they did it perfectly, I mean, to create a box mod that quite well resembles the cylinder block of the aforementioned engine. Here you and the inscription characteristic, and stylized under the control button fill cap, and, of course, decorative bolts, as if fixing the two halves of the device. Similarity or stylization under the cylinder block is right on Pyaterochka.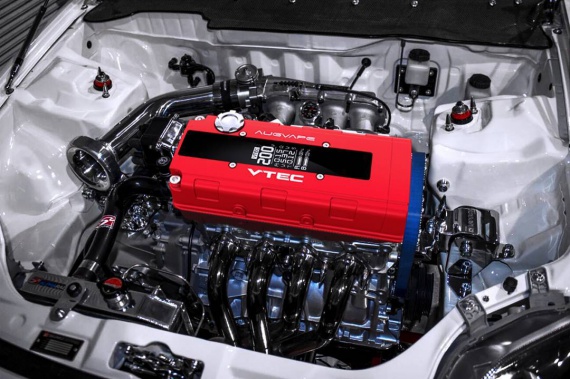 If we ignore the basic idea of ​​design, we can see that ergonomics should not be bad – the box is rather narrow. But the protruding edges on the sides will obviously dug into the palm, but then excuse me, we wanted a "true design" – get it. In general, the exterior is not overloaded – the device looks quite interesting and harmonious.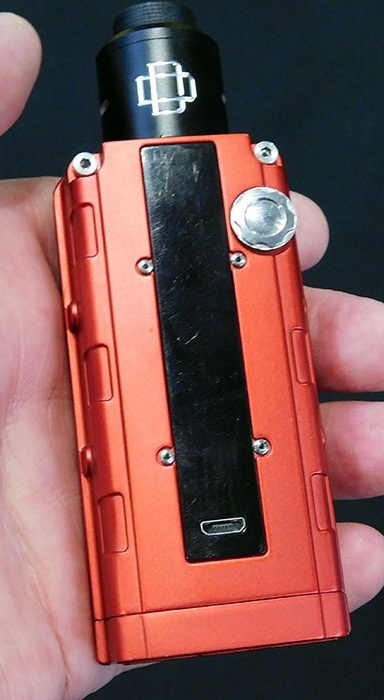 The thickness of the boxing fashion "horse", that's what I need, and the fact that large atoms here will feel particularly comfortable. We should also note the landing pad connector. It is stylized as a "pattern" of a cast-wheel disc of a sports car – and again it does not look good, but quite fit. It turns out that designers do not get paid for it in vain.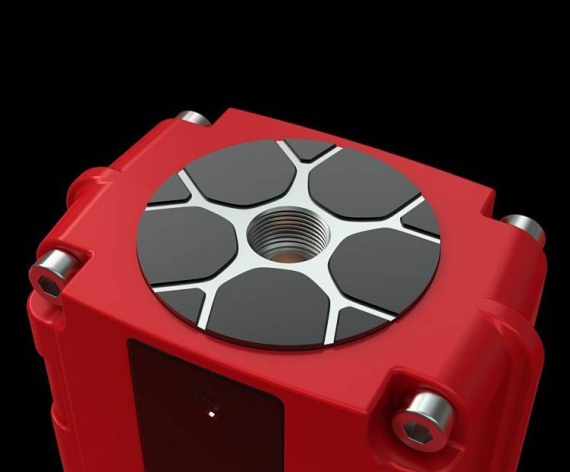 Get down to the control panel. The usual control buttons are replaced by a spinning wheel – original and, as for me, much more convenient than the usual construct.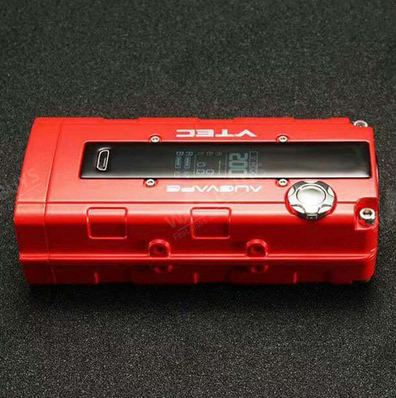 But there is another point – this wheel is issued outside the casing of the mod, and therefore it will constantly "unauthorized" rotate when pushed into a pocket or bag, and you never know where. Perhaps this will not be a problem, since usually the device is removed already turned off, i.e. spinning the wheel will not change any settings.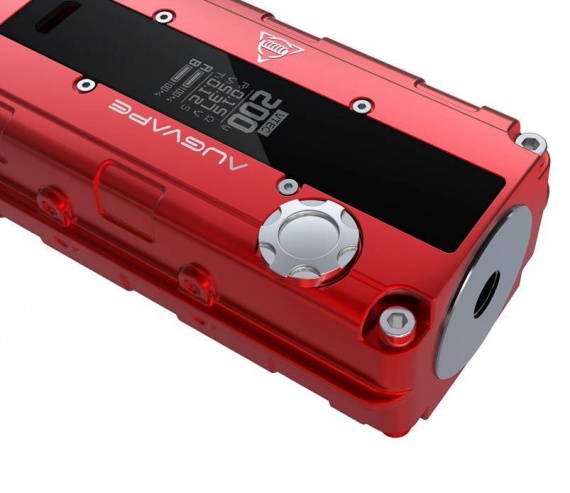 Next, the screen – it is not catchy, not color. The information on it is not large, but sufficient, everything that is needed is available.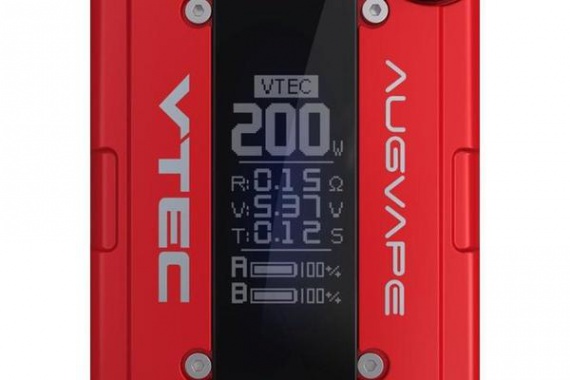 And now, for me personally, a frightening moment. The developers say about some hidden button fire, the reception on the body is really not visible. And here I came across one photo on the social networks of the manufacturer – we look.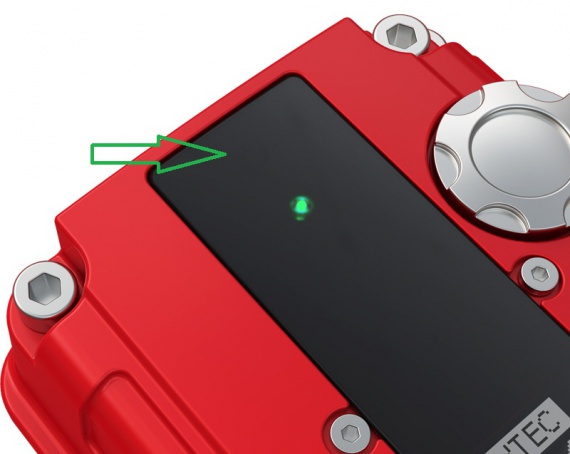 If you look at see some kind of LED, and a dark spot is slightly higher than it under the stack. If this is a fire button, then it comes out touch. Here, dismiss how such a constructive button can be made in a "such" fashion. This is the internal combustion engine of a sports car – power, power, buttons, levers … Yes, such a "cool" button is asked for a fire, this is just like a gas pedal for a car – the most important thing in a car. I do not even talk about alleged problems in its use, such as possible incorrect work, pressing in gloves may not be available at all. In short, if this proves true, then I wash my hands. I can not remember offhand examples of such a construct and experience of its operation.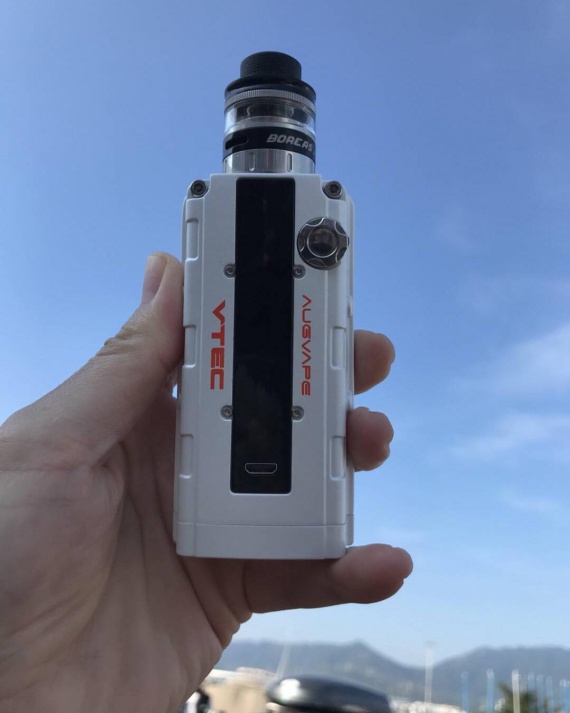 The lid of the battery compartment is movable and folding, well, well, I will not even speak. In addition to this photo did not find anything, so sorry.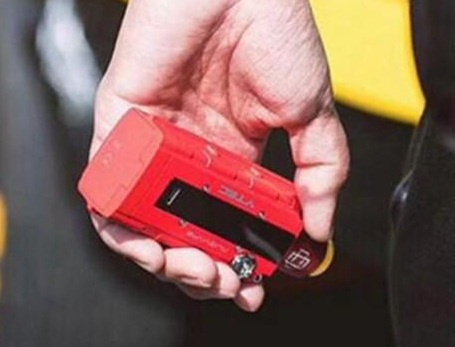 The performance is sufficient – it remains to wait for the tests, because nothing is known about the control chipset, the manufacturer is unlikely to have attended to the release of its own design.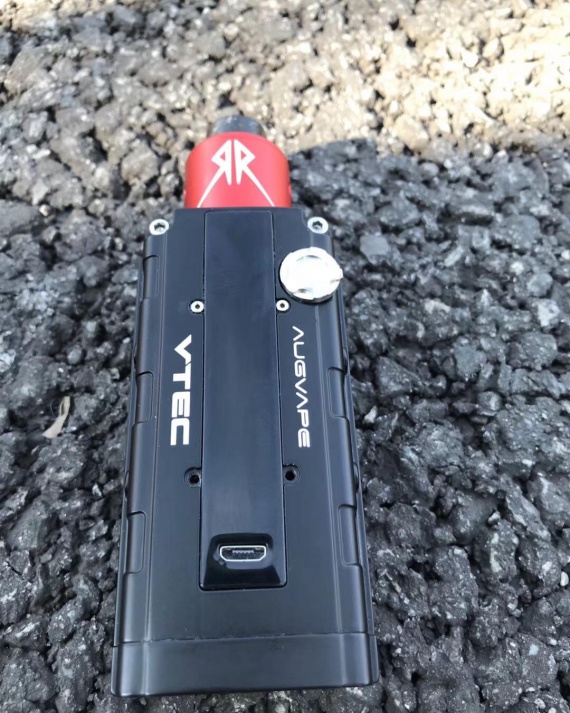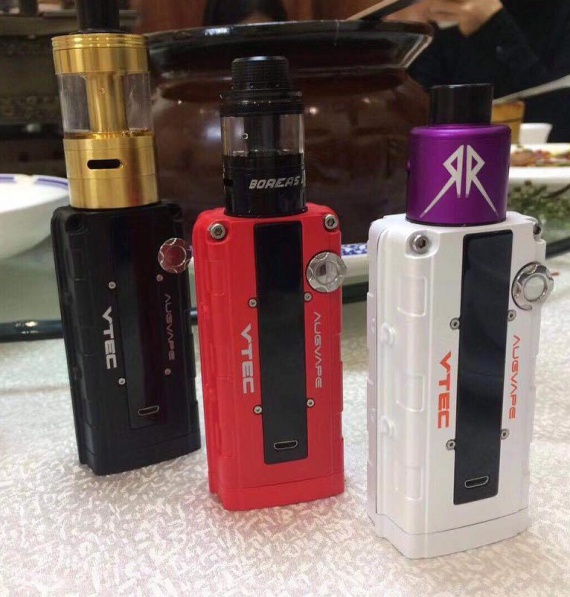 Focus On www.ave40.com For More Latest Vape News.
Now It's Available :
Hot Sale Recommendation:
Vaporesso Aurora Play Zippo Pod Starter Kit