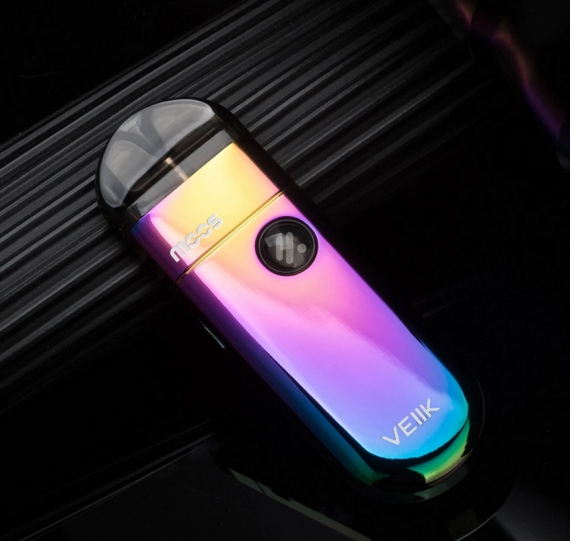 Good evening to all fans of a delicious electronic steam. We continue to get acquainted with new products that regularly replenish the modern market for vaping iron. Mods, atomizers, compact and stand-alone devices, liquids, related products, so many things appear on the market that it is simply impossible to keep track of everything, but we quickly collect for you all the necessary information regarding a particular product or one or another manufacturer. Today, for example, I would like to introduce you to the next device, which, as it seems to me, is just in bulk, and every second device resembles each other and has the same basic functions and purposes. Such devices were invented, so to speak for a lazy vaper who does not want to spend a lot of time on servicing his devices,Moos Vape Pod is another compact and convenient device with a convenient lanyard for carrying, which is also a cable at the same time, in general, see for yourself and meet a new player in the market of vaping devices.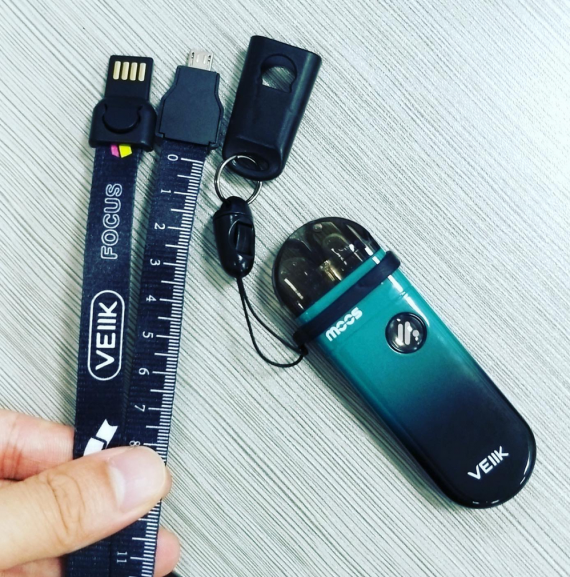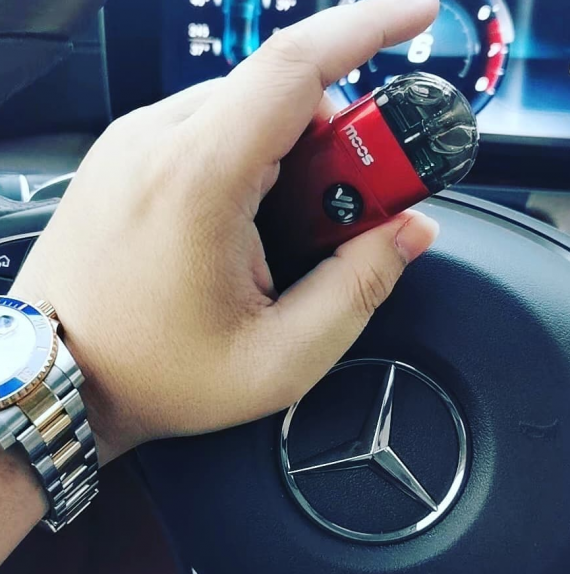 The entire starter kit is packed in a regular white cardboard box on which you will find multiple labels, both indicating the characteristics of the device, as well as restrictions and warnings. On the box lid the device itself is depicted just the same color as in the box, in fact everything is simple and tasteless. In the box, the equipment also does not shine with abundance, in addition to an interesting recharge cable, which can also be used as a cord to carry your device. In addition to the cable, battery pack and cartridge, you will find a certificate, warranty card and user manual.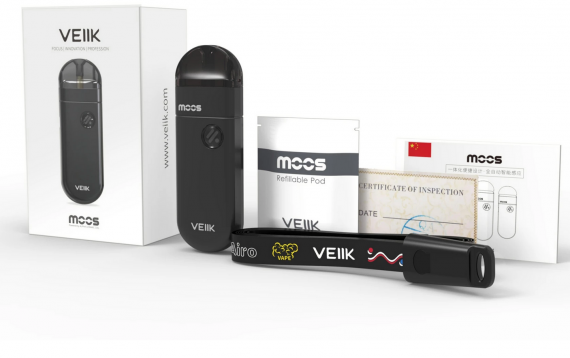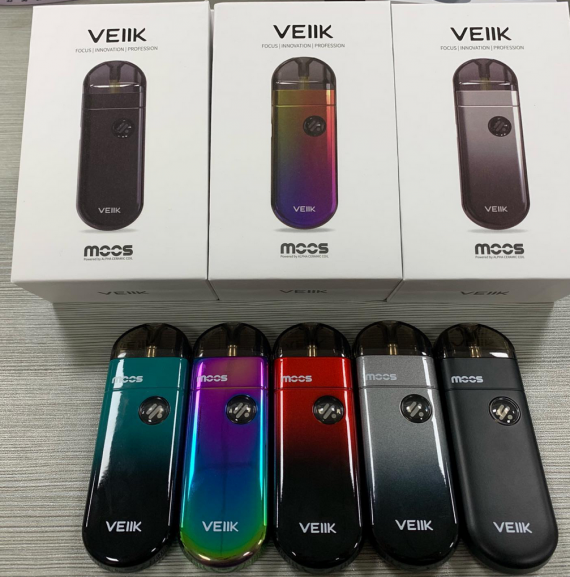 Design, what's new to tell you? Probably nothing, we have already met such devices so much that you won't remember the exact number. Of course, each similar product is distinguished by small elements, inscriptions of the name and company name of the manufacturer, but these are all trifles against the background of the overall design. It is noteworthy that this device works from a button, recently it has become not fashionable. Also, the button is responsible for turning the device on and off. Dimensions of the device – 95 x 13 x 32mm . The company offers a choice of several models for vapers in terms of color, they are all shown in the photo below. A special highlight is the complete cord, which is both a cable and a convenient cord.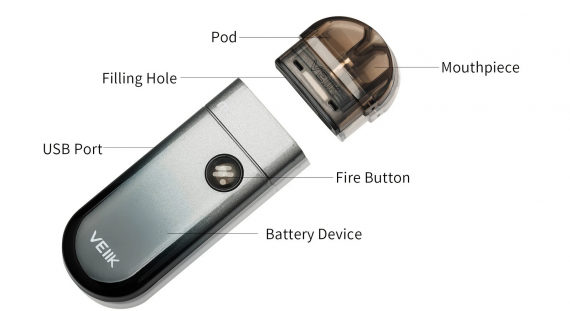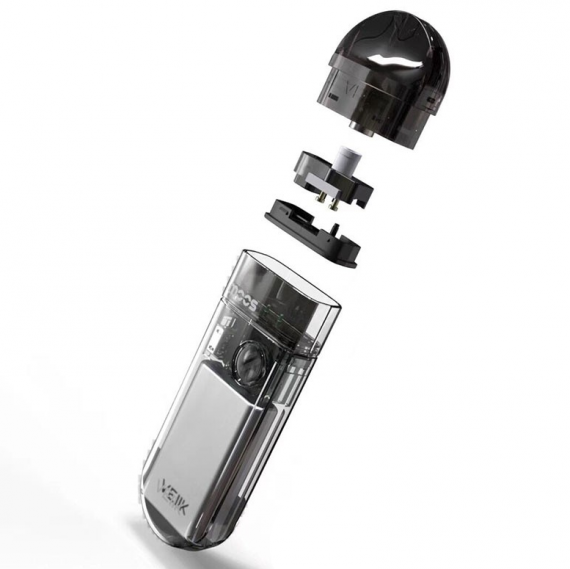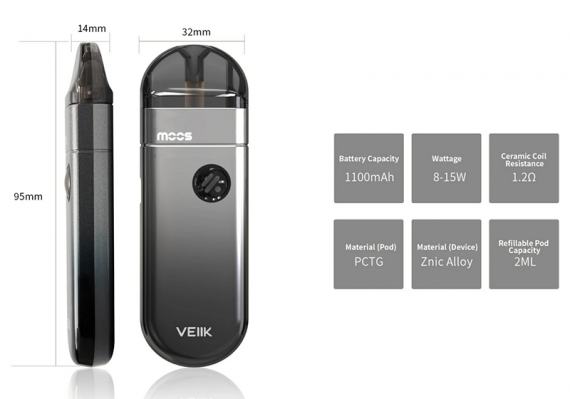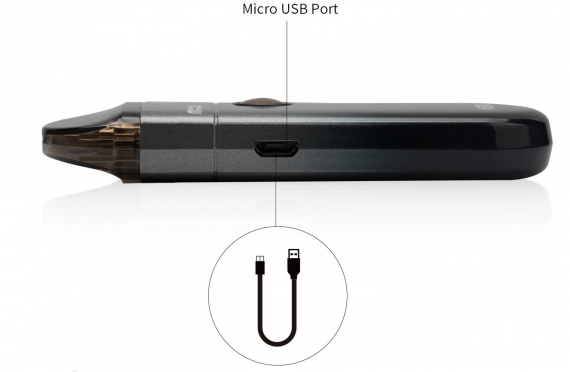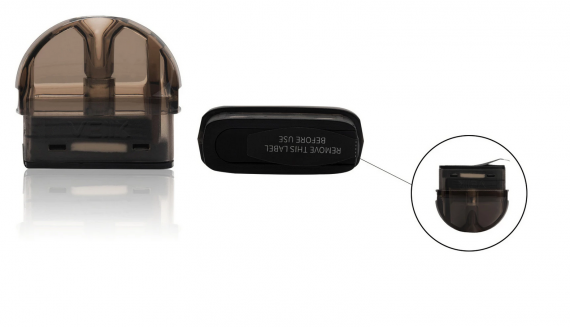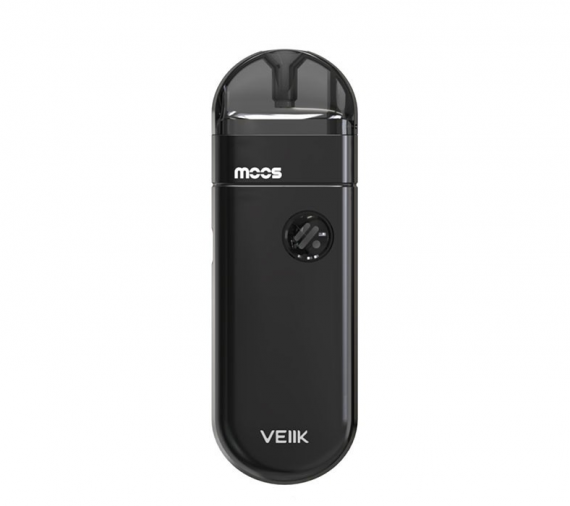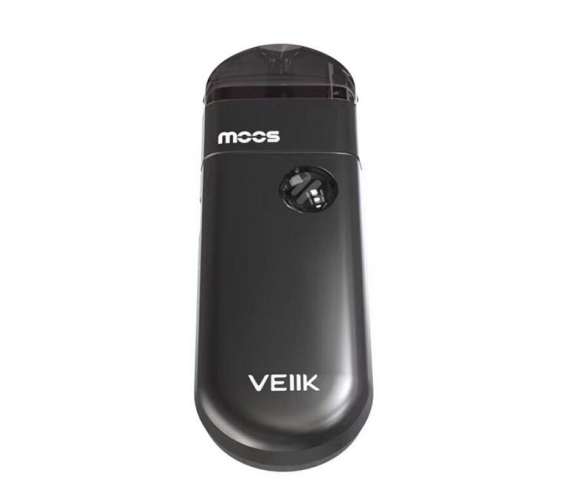 In the kit, as you understand, the kit comes with a special clearomizer with a capacity of approximately 2 ml of liquid with a ceramic evaporator, the resistance of the spiral is 1.2 Ohm. The maximum power that this device boasts is 15 watts. A battery with a capacity of 1100 mAh is installed inside the battery case . Well, for their "brainchild" manufacturers are asking for $ 30. Well, that's probably all for me, everyone's rich and tasty and may the steam come with you!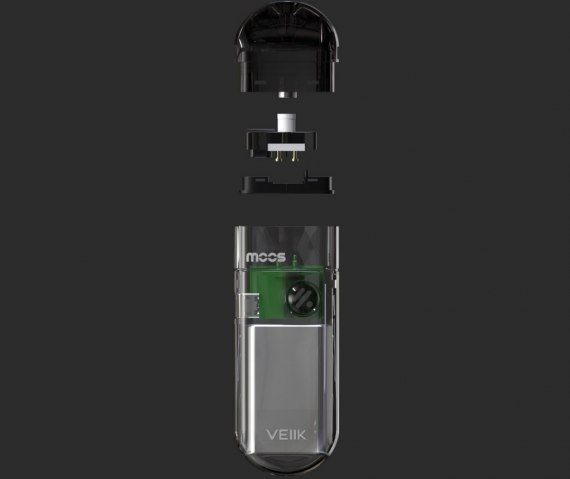 Click Here Ave40  For Vape Wholesale Cooperation.
Hot Sale Recommendation:
Smok RPM40 Vape Pod System Kit
Veiik Airo Vape Pod System Kit- Limited Edition
Vape Wholesale & buy Electronic Cigarettes online in Bulk. 2m*1i9y0a7j*
Quality Vape Products, Trusted Vape Wholesale Supply by VapeShops Owners.
WHOLESALE INQUIRY: https://www.ave40.com/wholesale-service.html
Starter-Kits:https://www.ave40.com/starter-kits/disposable-pod-system-kits